It's Time To Prioritize Your Skin
Our goal at Vera's Radiance is to provide a safe and comfortable space for you to relax, relate, & release. We specialize in providing the best customer experience as well as professional, customized treatments to help you reach your skin care goal. If you are ready to prioritize your skin health, & rediscover your confidence, look no further!
Hey Vera, my mom compliments my skin everyday since I started using your products! I don't know where you've been all my life but thankyou! I'm excited for my next appointment!
Deidre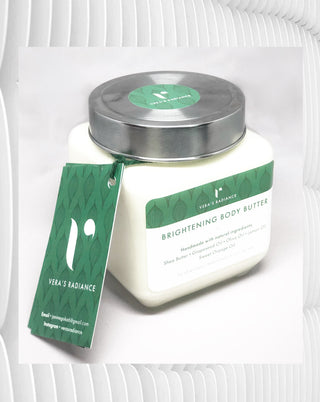 ALL SKIN TYPES
Brightening Body Butter
This unique body butter blend contains ingredients your body's skin will love.